We offer top-notch branding and marketing strategies to expedite your go-to-market efforts with instant and assured ROI. We aim to become your extended marketing team.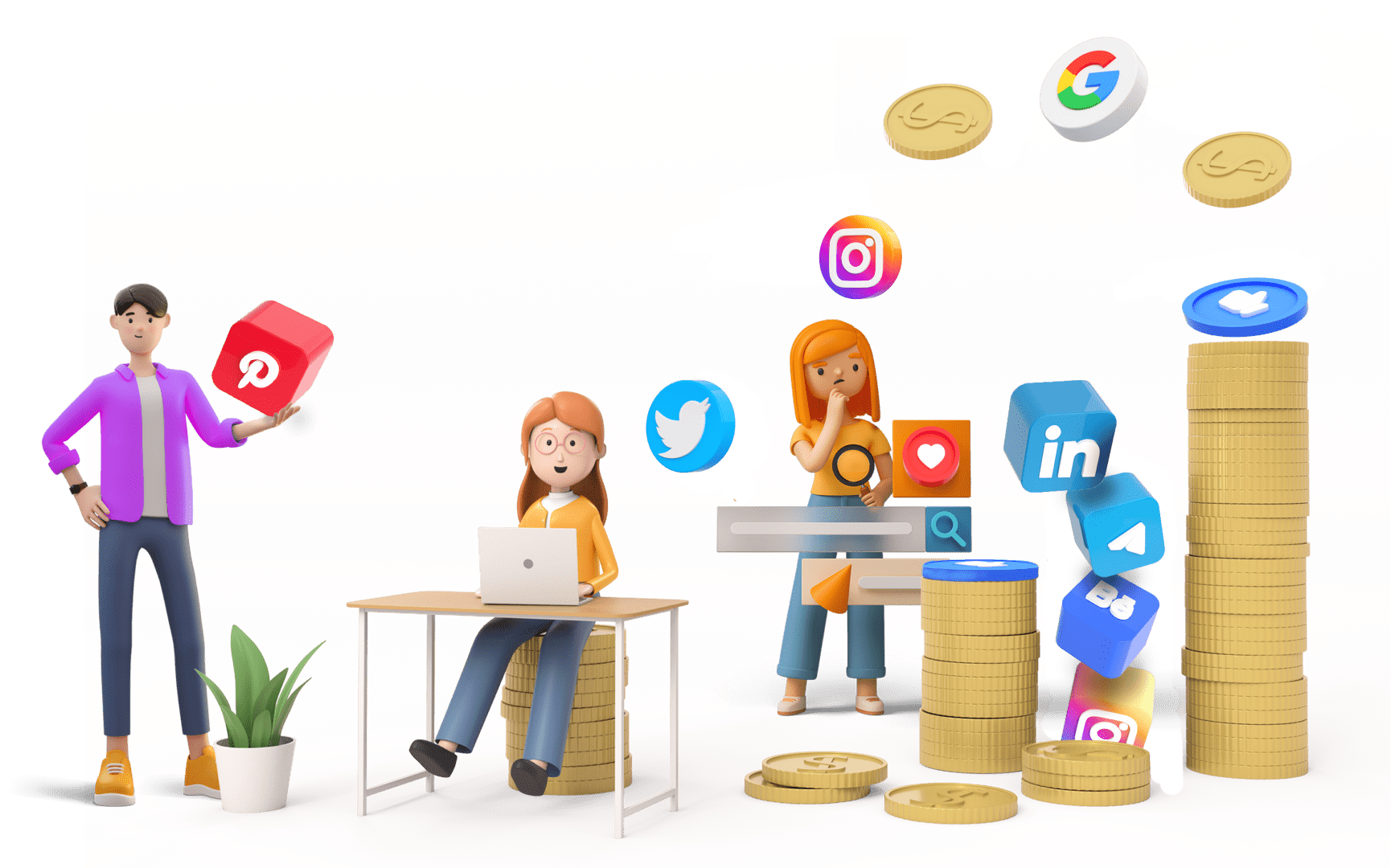 Trusted Digital Marketing Agency
We are Social Whispers.
We are the leading Digital Marketing Agency in Australia, providing services that help you reach your target audience and grow. Whether you are a start-up, an established business or an individual, we have the right solutions to boost your digital presence. We have the expertise to promote your business through digital channels, build brand recognition and loyalty, and create content that will engage your target audience. Our services are tailored to suit your needs and budget, and we strive to provide the best possible results. So, if you are looking for a reliable partner to promote your business, Social Whispers is the Digital Marketing Agency in Australia you can trust.
Our Digital Marketing Approach
We listen to you.
This is the 1st step towards building your brand via solid marketing. You tell us what you want to achieve. And we listen to you with utmost sincerity.
We will develop it for you
Once we know your desired results, we come up with multiple options. Our experts will walk you through all the plans. The ultimate decision is yours to make.
We will execute it for you
This is the final step - the flawless and on-time execution of all the strategies created for you. We will also measure them and let you know what works for you the best.

Why Choose Our Agency for Digital Marketing?
Experienced team of professionals - Our agency has a team of experienced professionals who are well-versed in the latest social media, crypto, web3 and NFT marketing trends and strategies.

Results-driven approach - We take a results-driven approach to our campaigns, ensuring that your investment yields a triumphant return.

Comprehensive services - Our agency offers comprehensive services, including content creation, influencer marketing, paid advertising campaigns, and more.

Strategic campaigns - We create campaigns tailored to your specific needs and desired outcomes.

Data-driven insights - We use data-driven insights and analytics to ensure that our campaigns are effective and reach the right audience.

Innovative tactics - We stay up-to-date with the latest social media and digital marketing trends and tactics, allowing us to deliver innovative campaign.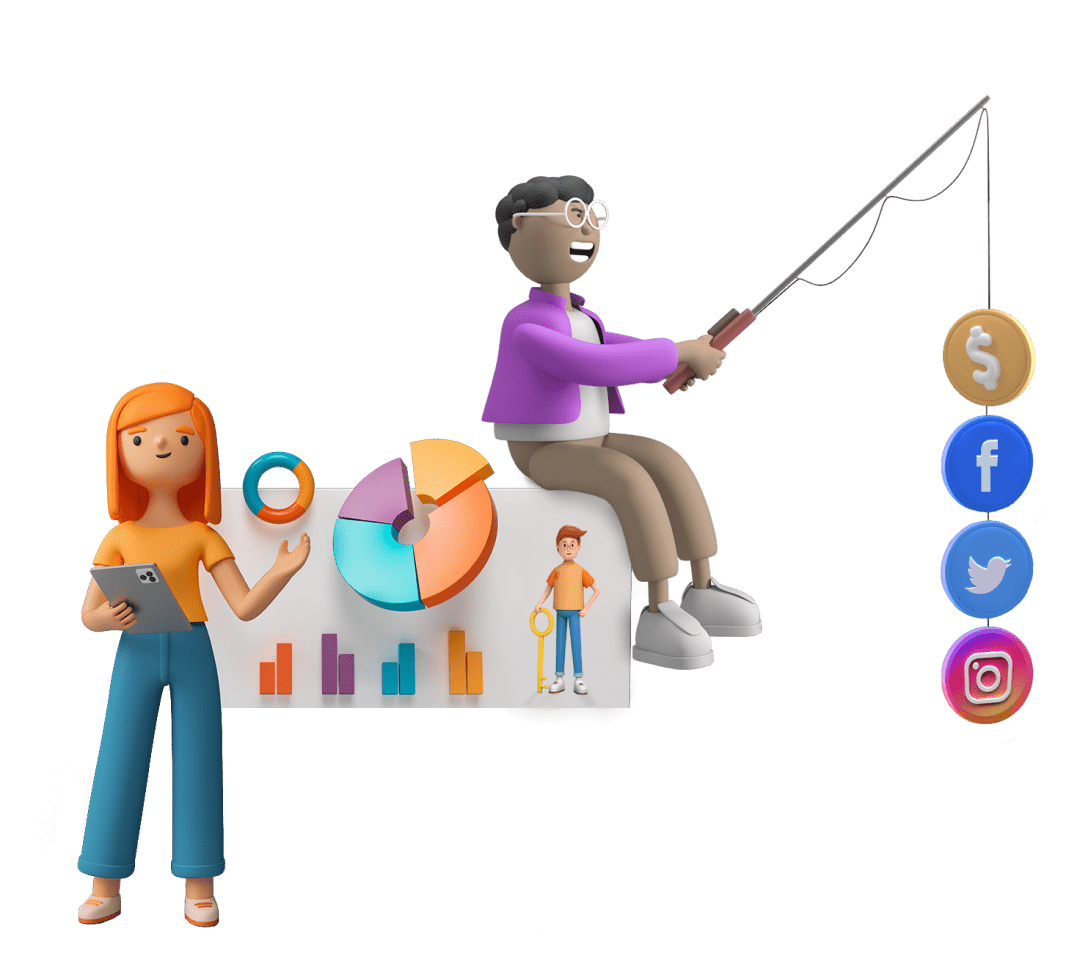 Join a data-driven team of digital marketing experts
The best digital marketing strategies, campaigns, and industry insights

Partnering with Social Whisper has been one of the best decisions we've made for our business. Their innovative marketing strategies and attention to detail have helped us to achieve our goals and exceed our expectations. Their team is easy to work with and always responsive to our needs. Thanks to their efforts, we've seen a significant increase in traffic and conversions on our website. I would highly recommend them.
Breanna Carpenter
-
Tech Lead
I'm impressed with this PPC service. The team is knowledgeable and helped me refine my ad copy and targeting. My website traffic and leads have significantly increased, and their transparent reporting is great. I highly recommend this service to any business looking to improve their PPC advertising
Kristin Garrett
-
COO
I was hesitant to invest in a Twitter campaign, but this service exceeded my expectations. They created a campaign that drove engagement on my tweets and provided great insights along the way. Overall, I had a great experience and highly recommend this service to anyone looking to boost their Twitter presence.
Miranda
-
CEO
Our Digital Marketing services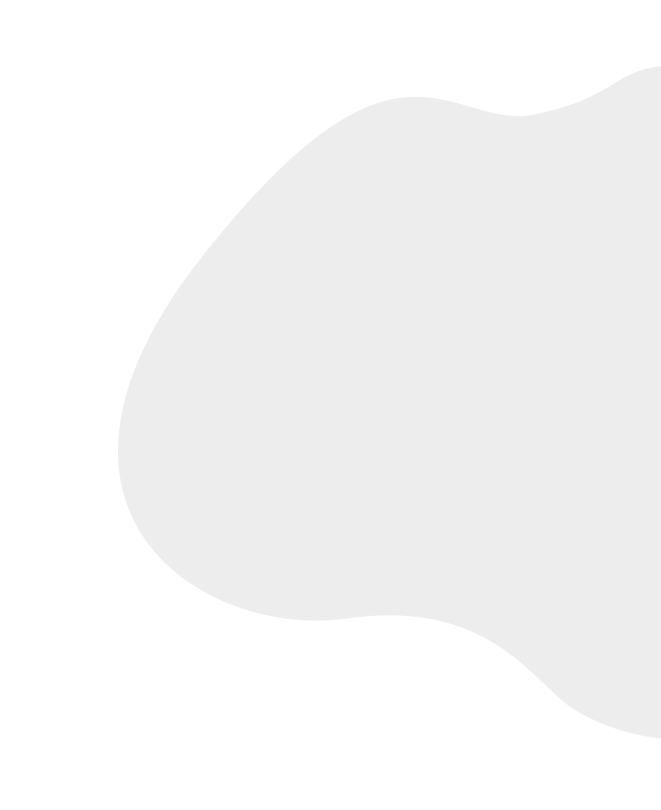 Social Whispers is a marketing and branding agency specializing in the crypto industry. We offer PR, lead generation, and content writing services to help businesses effectively market themselves and build their brand. With years of experience and expertise in this niche, we understand the unique needs of businesses in the crypto space and provide tailored, comprehensive services to help them succeed.
A contract is usually needed when hiring a company for digital marketing services. It outlines the terms of the services, including the scope of work, timelines, and costs. Make sure to carefully review and understand the terms before signing. It's also a good idea to get legal advice before signing.
Social Whispers stands out as a marketing agency because of our focus on the crypto industry and our range of specialized services, including PR, lead generation, and content writing. We have a track record of success and can provide comprehensive, 360-degree marketing solutions to businesses in the crypto space. Choose us for our expertise and comprehensive approach to marketing.
Social Whispers can help you market your business and build your brand in the crypto industry. We offer tailored solutions and a range of services, including PR, lead generation, and content writing, to help you generate leads and build relationships. Plus, we'll keep you up-to-date on the latest marketing trends and strategies in the crypto space. Choose us to grow your business and achieve your marketing goals.
Level up your marketing with Social Whispers this new year & Get 30 Days Free Marketing Service