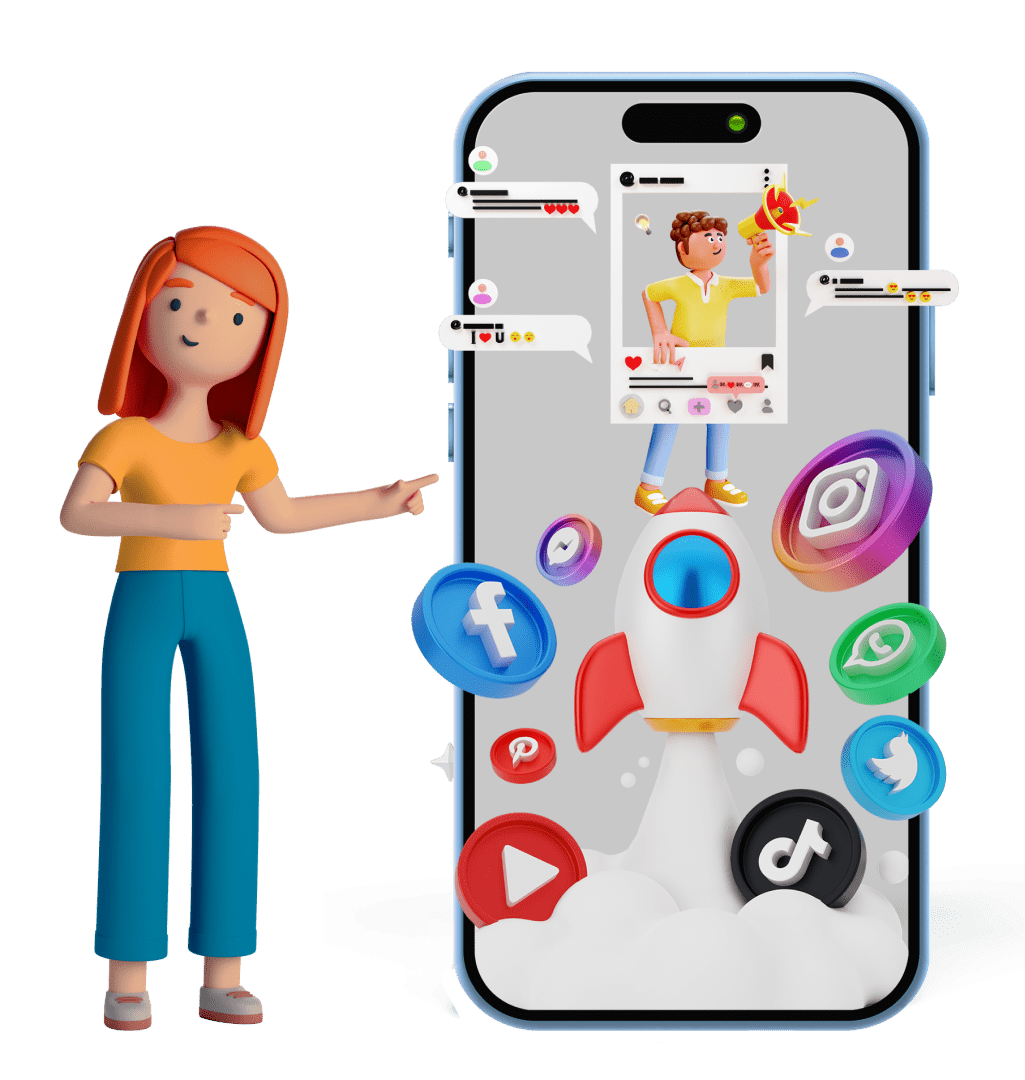 Don't Get Left Behind in the Social Media Race: Here's Why Your Brand Needs a Social Media Marketing Agency
If you're not already utilizing the power of social media marketing, you're missing out on a major opportunity to connect with your audience and drive sales. And if you are already on social media, are you sure you're doing it right?

That's where a social media marketing agency comes in. With their expert knowledge and experience, they can help your brand stand out from the crowd, create engaging content, and reach your target audience effectively. From crafting a killer social media strategy to managing your accounts, a social media marketing agency can be the secret weapon that takes your brand to the next level.

So why wait? Let's get social!
Its Time To Up Your Brand's Social Game With A Social Media Marketing Company & Its Benefits
Social media is an essential component of any successful marketing strategy. And if you're not quite sure how to navigate the ever-changing landscape, a social media company can be your ultimate ally. Social media company can help your brand to reach your potential customers with their social media marketing services.

They can help you identify your target audience, create compelling content, and build an engaged community around your brand. From managing your social media accounts to measuring your results, a social media agency has got you covered. And if you are wondering what difference an agency can make, then we suggest you have a look below!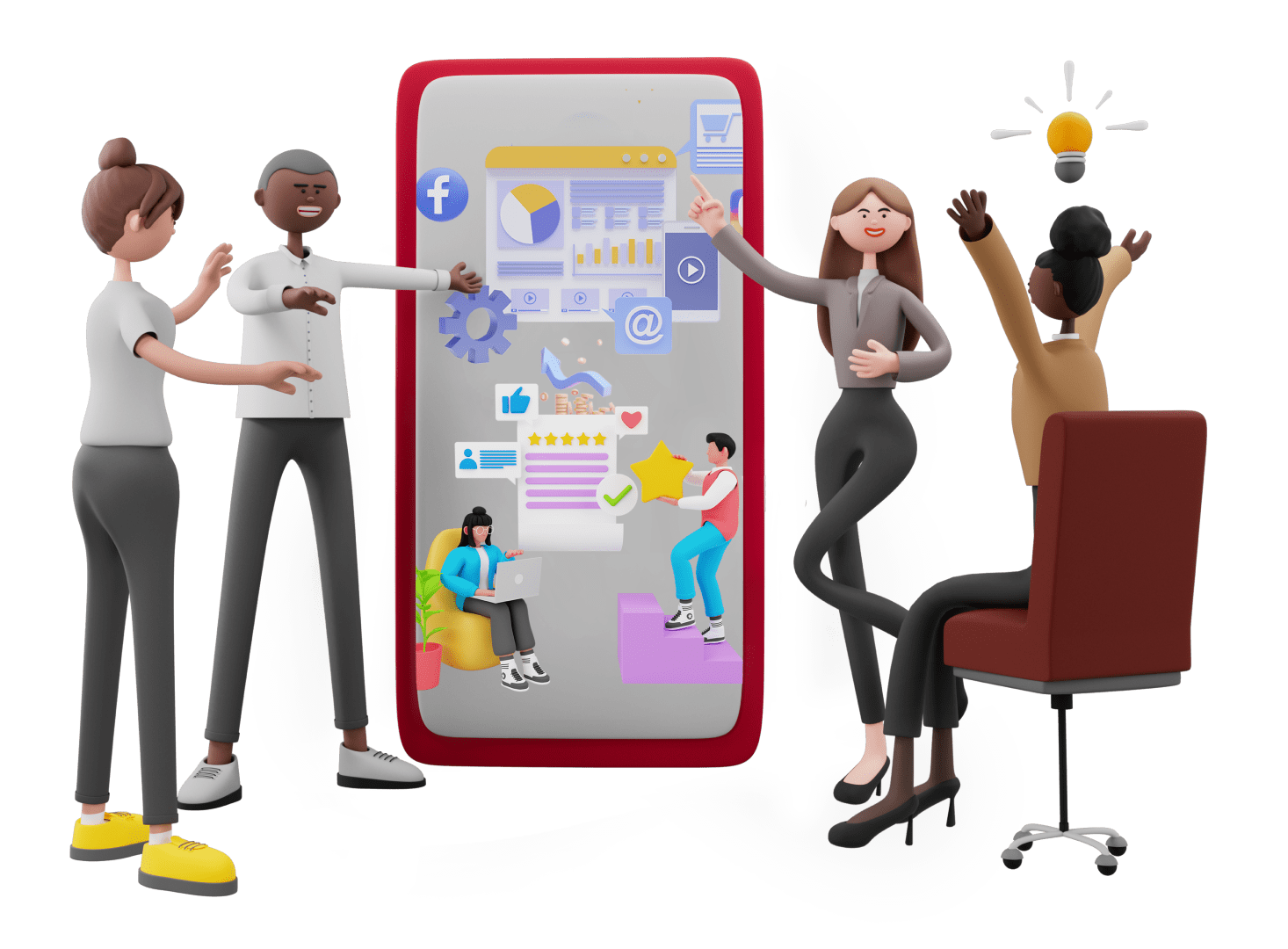 Expertise
A social media marketing agency has a team of experts who have in-depth knowledge of social media marketing. We know the latest trends, best practices, and strategies that work for different types of businesses. By hiring a social media marketing company, you can leverage their expertise to create a successful social media strategy that meets your business goals.
Brand awareness
An agency can help you increase brand awareness by creating and sharing engaging content that resonates with your target audience. Actually, it can also help you run social media ads that target specific demographics and interests, resulting in higher engagement rates and increased brand recognition.
Time-saving
Managing social media platforms can be time-consuming and can take your focus away from your core business activities. A social media marketing agency can take the burden off your shoulders and manage your social media accounts for you. This will free up your time to focus on other important aspects of your business, such as product development and customer service.
Metrics and Analytics
An agency can track the performance of your social media accounts and provide you with valuable insights through metrics and analytics. This data can help you make informed decisions about your social media strategy and adjust your approach accordingly.
Cost-effective
Hiring an agency can be cost-effective compared to hiring an in-house social media manager or team. The social media agency has the resources and expertise to manage multiple social media platforms and campaigns simultaneously, which can save you money in the long run. Plus, you can benefit from their experience and knowledge, which can help you avoid costly mistakes that may harm your social media presence.
Improved Customer engagement
It helps you build strong relationships with your customers by providing valuable content, responding to their queries, and creating a community around your brand. This engagement can lead to increased loyalty and advocacy for your brand, which can drive long-term growth.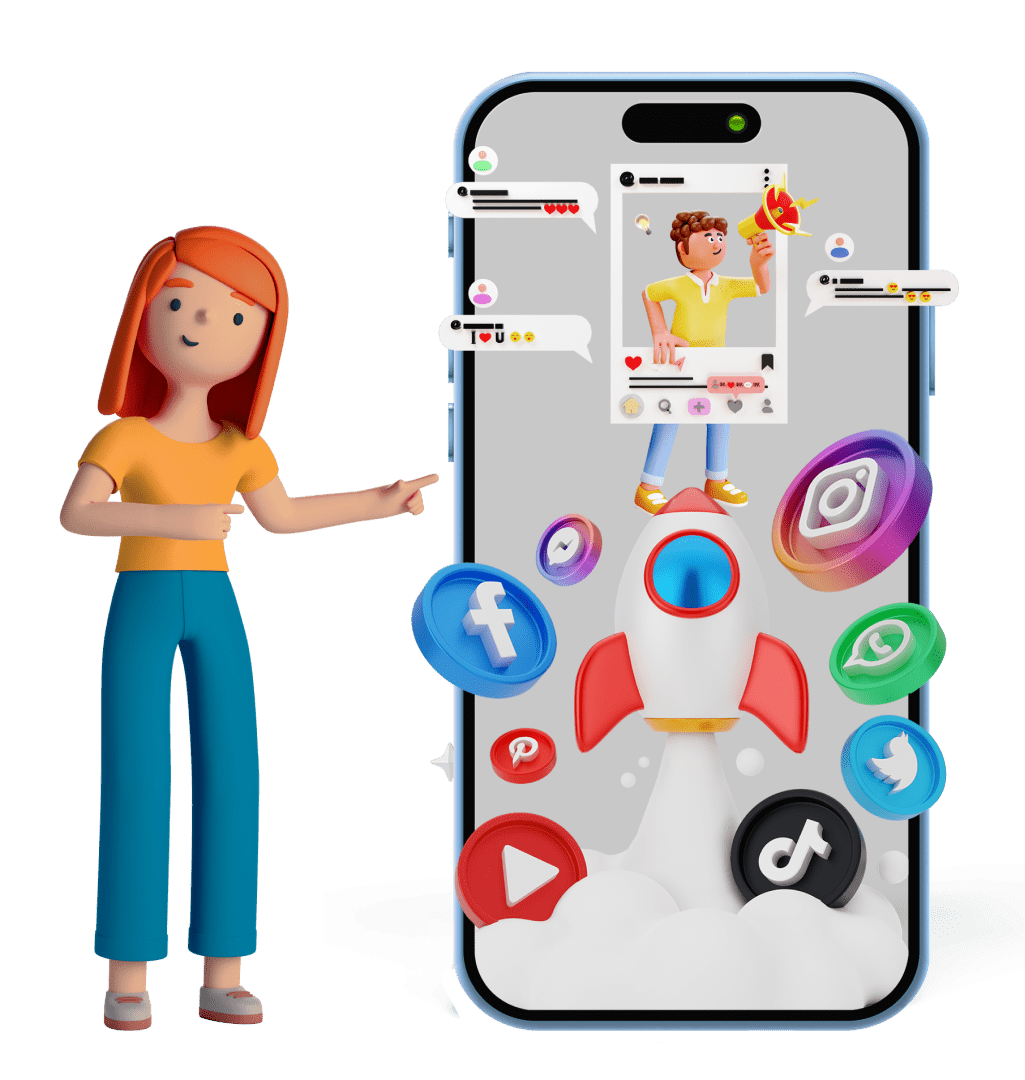 Social Whispers- The Ultimate Ally For All Your Social Media Marketing Services
Looking for a top-notch social media agency to take your brand to the next level? Look no further than Social Whispers, the premier social media marketing agency for companies of all sizes. With years of experience and a passion for helping brands connect with their audiences online, our team of experts knows exactly what it takes to craft winning social media strategies that get results.

Whether you need help with content creation, audience targeting, or measuring your ROI, we're here to help. So, if you're ready to take your social media game to the next level, choose Social Whispers and leap your faith in us for you to achieve your digital marketing goals.
Comprehensive Strategy
Social Whispers is a leading social media marketing agency offering a comprehensive strategy to promote your brand's online presence. Our team has years of experience crafting unique social media marketing strategies tailored to meet your specific needs, so you can be confident that we'll develop a winning plan that will get results.
Measurable Results
At Social Whispers, we understand that social media marketing is an investment and that you want to see measurable results. That's why we provide detailed reporting and analytics on all our campaigns, so you can track progress and make data-driven decisions.
Proven Track Record
Social Whispers has a proven track record of success in delivering social media marketing campaigns that drive business growth. Our team has helped numerous brands across different industries to increase brand awareness, drive traffic, and generate leads and sales.
Audience Targeting
Our team of experts knows how to connect with your audience and build a strong following that drives engagement, loyalty, and sales. We employ the latest tools and techniques to reach the right people, at the right time, and with the right message, to ensure maximum impact.
Industry-Leading Expertise
We have a team of seasoned social media marketing professionals who are experts in their field. Our team is constantly up-to-date with the latest trends, tools, and techniques to stay ahead of the curve and deliver best-in-class service.
Certified Professionals
Our team comprises certified social media marketing professionals who are knowledgeable in the latest best practices, trends, and technologies in the industry. We have received certification from leading organizations, such as Hootsuite, Hubspot, and Google, among others.
Content Creation
Social media marketing success hinges on creating compelling, engaging, and shareable content that resonates with your audience. Social Whispers is a full-service digital agency, meaning that we offer in-house content creation services that are focused on your brand's unique message, voice, and tone.
Customized Solutions
Social Whispers takes a personalized approach to every project, so you can be confident that we'll develop a customized solution that meets your unique needs. We work closely with you to understand your brand, goals, and target audience, so we can deliver a tailored strategy that drives real results.
Competitive Pricing
Social Whispers offers competitive pricing for the marketing services. We understand that each brand has different budgets and goals, which is why we offer flexible pricing plans that are tailored to your unique needs. Our pricing is transparent, and we work with you to optimize your investment for maximum ROI.
A Complete Suite Of Social Media Marketing Services
Social media listening
We monitor social media platforms to track mentions of your brand and industry, enabling us to identify opportunities and potential issues.
Community management
We actively manage and engage with your social media community to foster meaningful relationships and drive brand loyalty.
Social media plan
We develop a comprehensive social media plan that includes content calendars, advertising, and promotions to ensure your brand is consistently reaching your target audience.
Key performance metrics reporting
We provide regular reports on key metrics, such as reach, engagement, and conversions, to track progress and optimize performance.
Social media strategy
We develop custom social media strategies that align with your business goals, target audience, and brand message.
Business page optimization
We optimize your social media business pages to improve visibility, engagement, and conversion rates.
Social account setup
We set up and optimize your social media accounts across all relevant platforms, including Facebook, Twitter, LinkedIn, and Instagram.
Content creation
We create high-quality, engaging content that aligns with your brand messaging and resonates with your target audience.
Frequently Asked Questions About Social Media
At our social media marketing agency, we work with all major social media platforms, including Facebook, Instagram, Twitter, LinkedIn, YouTube, and Pinterest. We tailor our approach to each platform, ensuring that your brand's message is consistent across all channels.
We create a wide range of content types, including text, images, videos, infographics, and more. Our content is tailored to your brand's unique messaging and goals, and we work closely with you to ensure that it resonates with your target audience.
Businesses do not have a one-size-fits-all platform or social media marketing services. Instead, the success of your advertising is determined by your brand's target audiences and the social media channels they use.
We use a variety of tools and techniques to manage your social media accounts, including social media management platforms like Hootsuite and Sprout Social. We also have a team of dedicated social media professionals who monitor and engage with your social media community to ensure that your brand is consistently represented in the best possible light.
We use a data-driven approach to audience targeting that involves analyzing your existing customer data and identifying your target audience's demographics, interests, and behaviors. We then use this information to craft highly targeted social media campaigns that resonate with your audience and drive conversions.
Reach your target audience in a unique, cost-effective way with social media and search engine advertising
Explore our other services